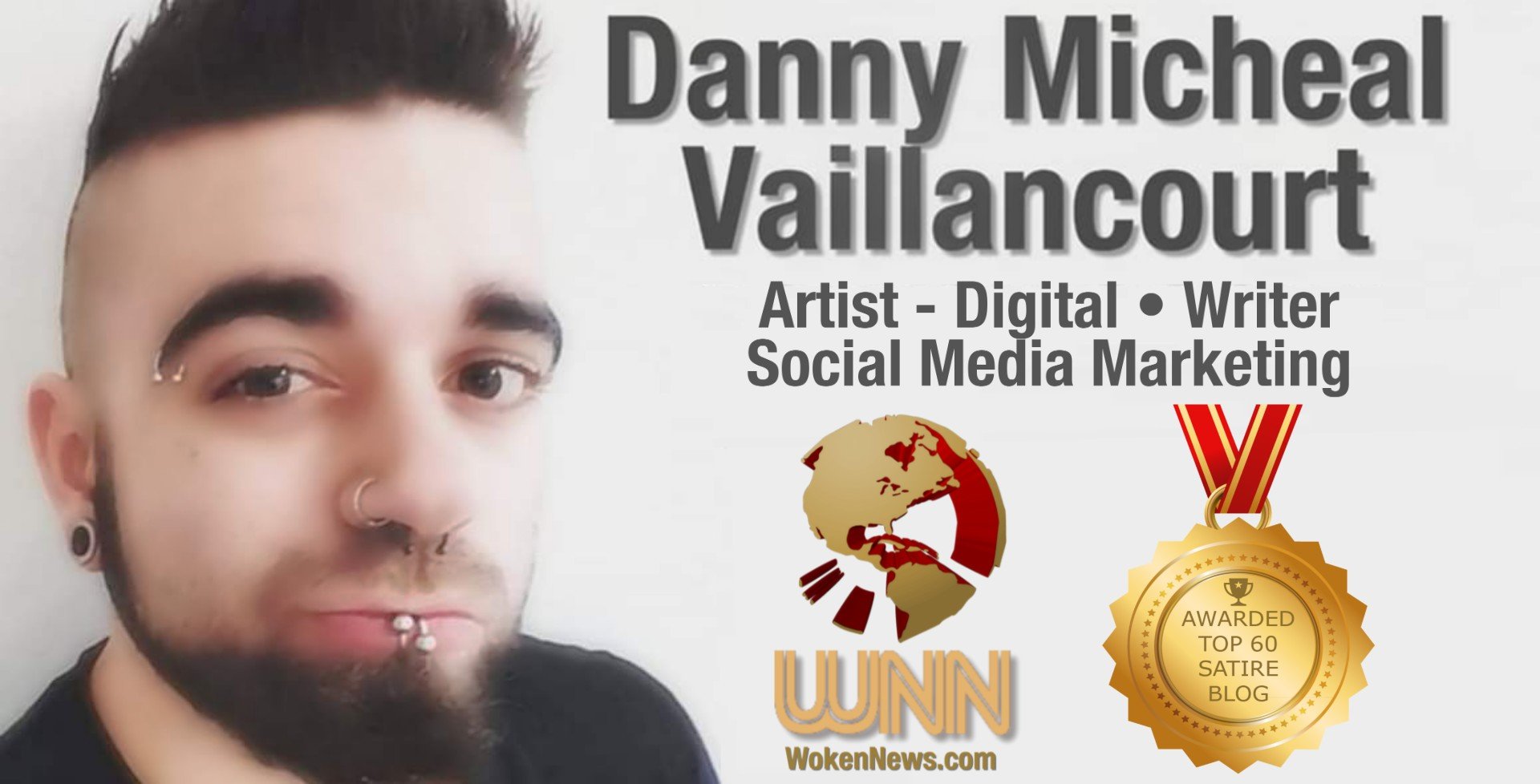 Danny Micheal Vaillancourt is a digital artist, writer and social media marketer from Montréal, QC Canada.
Multidisciplinary artist with a variety of niched styles, his artistry ranges from the humorous to the horrific. Using pseudonyms such as SoullessChickenSoup (sometimes stylized with spaces inbetween it), or Princess666Puke, his humorous works have been featured on a vast number of mediums. Featured in Uncommon Gallery's Is It Meme You're Looking For? art exhibition in Omaha, NE – his meme works are uniquely designed from scratch and has taken the meme game to utilize it in marketing works.
Currently serving on an event tour, Danny has been traveling Eastern Canada for the 2019-2020 convention season taking with him his hosted panel: Memes 101: Art, Market And Profit. Sharing and speaking to live audiences about how he's marketed his brands through marketing with memes and creating what's now being healmed by multiple news outlets as an 'internet phenomena'.(Check Notable Works page for references)
Danny is also currently serving as the marketing manager/columnist for the satirical news website to which he is co-founded, WokenNews.com; his digital works have been featured on numerous media platforms and has had his marketing campaigns make global headlines. His website became a Top 20 award-winner for the 'Top 60 Satire Websites And Blogs On The Web' (Feedspot) in it's first six months.
He has also gained prominence in the horror community for his morbid and gothic art style as well for his various horror-themed parodies which usually consist of family friendly cartoons.
---
Danny Micheal Vaillancourt Featured Interviews / Online Magazine Article:
"The Macabre Art of a Big Heart Artist, Danny Micheal Vaillancourt." – Gothic Bite Magazine Article: Written by Alexa Wayne.
"Stories of Starting Episode 12: Danny Micheal Vaillancourt, Digital Artist & Social Media Marketer." – Start By Starting TV Interview: (Video, Spotify, Manuscript, Apple Podcast – available) Interviewed by Heather Boyd.
---
Charity
A Percentage (%) of all the profits made from Danny Micheal Vaillancourt's original artwork and his merchandise found in the Woken News Shop will be donated through his official fundraiser link in association with CanadaHelps.org and all donations help fund Kids Help Phone – a 24/7 service for all Canadian youth and keep Kids Help Phone – 100% free. Thank you. ♡
If there's one thing that I've learned with years of volunteer work is that the gift of a caring heart's priceless.

– Danny Micheal Vaillancourt
Artist/Marketing Social Media Links:
WokenNews.com (Co-Founder, Writer)
Twitter (Twitter Account)
RAW Artists (Artist Portfolio For RAW)
Woken News (Official Facebook Page For WokenNews.com, Administrator)
Instagram (Instagram Account)
---
Other social media accounts/websites:
Woken Memes (Facebook Page Administrator), Woken Memes For Acid Teens With Lucid Dreams (Facebook Page Administrator), WMFAT (Woken Memes For Acid Teens) Discord (Official Join Link).